Distance Learning B.Com | Admission Open 2017 Session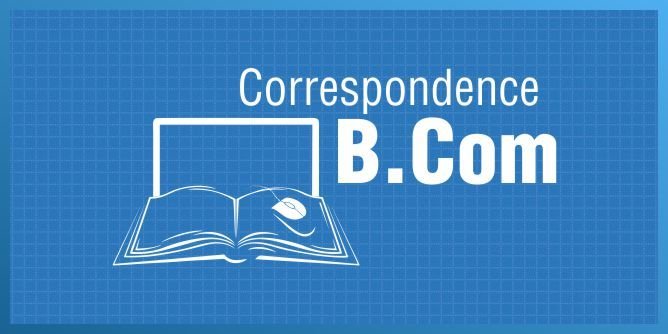 About the Distance Learning B.Com :
The three years Distance Learning B.Com is a under graduate course for those student who have interest in Commerce and Management Field. The Correspondence Bachelor of Commerce ( B.Com) is Career – Oriented Program which gives a knowledge of all aspects of Commerce. This Correspondence B.Com Course fill the demand of growing needs of experts of commerce, management, HRM, Marketing  field.
Need of Distance Learning B.Com :-
There is an urgent need for  commerce and management education in India as well as in the neighboring countries for facing the new challenges of the 21st century and the third millennium with a view to tacking issues related to globalization, economic empowerment, corporate social responsibility, finance and banking, national as well as international business, accounting, auditing, actuarial sciences besides new areas in the emerging fields like economics of tourism, travel and hospitality industry, ecological as well as environmental economics, funds for disaster management and sustainable development, green business technologies, appropriate and proven theories for optimization to do Distance Learning B.Com.
Advantages of Distance Learning B.Com Course :

Banking

Economist

Investments

Equity Research Analyst

Financial Accounting & Auditing

Auditing & Cost Accounting

Company Secretarial Practice

Foreign Trade Practice & Procedures
ELIGIBILITY : 10+2 Or Equivalent
DURATION  : 3 Years
                      Admission Helpline No. + 91 9999 380 958 | 09999380858
Distance Learning B.Com | Correspondence B.Com Degree | Online B.Com Degree – Best Distance Learning Center in India – MCM Academy Delhi | Admission Open